Some of the Parisian restaurants might be a little overrated when you look at the quality offered versus the high price you pay for it. Le Pas Sage is definitely on another level. I had already found the intimate atmosphere intriguing when passing by and was looking forward to my first dinner there. What an unforgettable experience !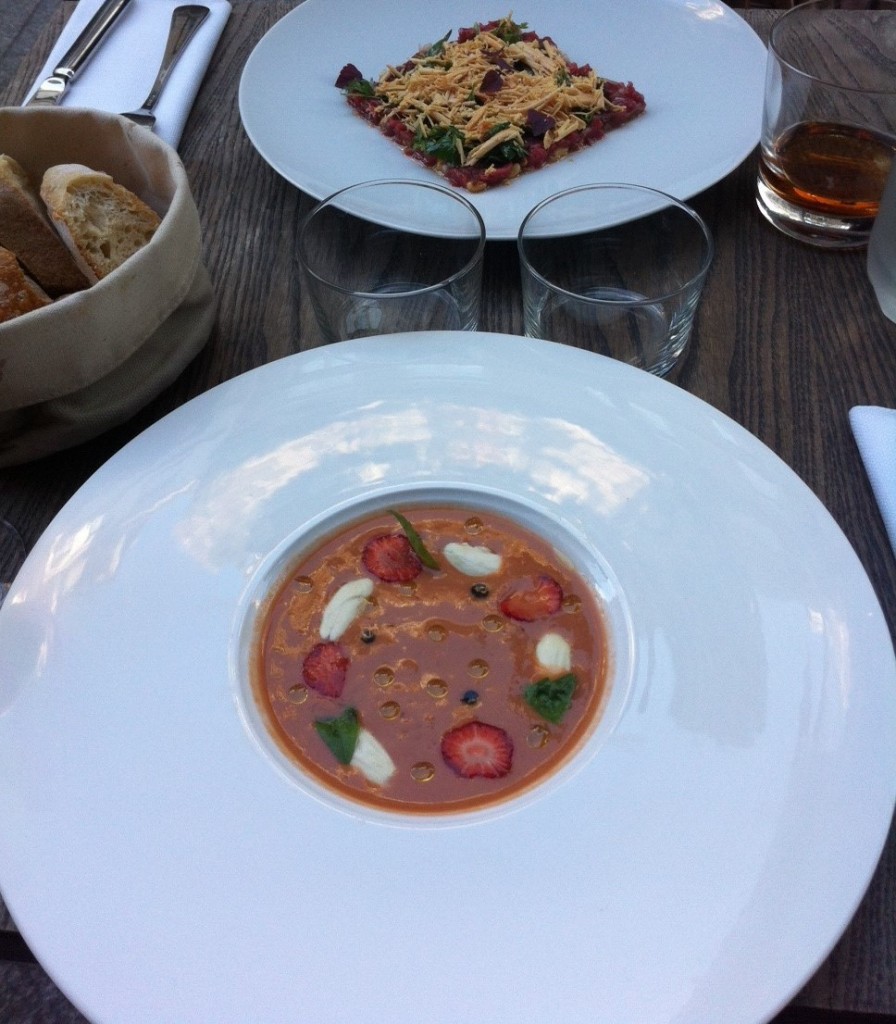 The staff was quite welcoming. As for the meals, we went from one surprise to another from the starter till the end.
The presentation is always well looked after. I started with an intriguing savoury strawberry-almond gaspacho, which was very refreshing. I especially liked the main meal with the cod and its airy lemon mousse although my favourite had to be the dessert.
When I ordered the fruit soup, I was thinking of a simple sweet soup but that dessert was truly from another planet : with a delicious combination of rhubarb, celery and a large selection of fruits. But at first sight, it is hard to dip your spoon into it when looking at such a work of art. I will definitely come back !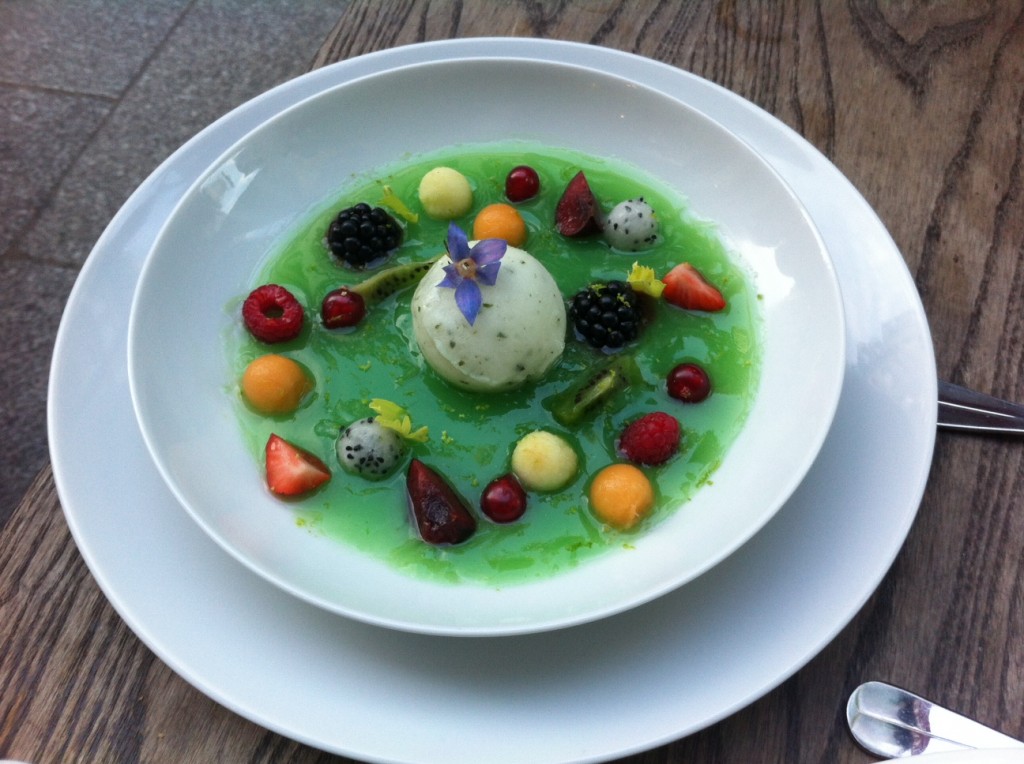 The address : 
Le Pas Sage, 1 passage du Grand Cerf, 75002 Paris