Lamingtons are part of every Australian's childhood and Australia Day is the perfect day to eat plenty of these yummy sponge cakes coated in chocolate and grated coconut. Here is an easy and simple lamington recipe I wanted to share with you.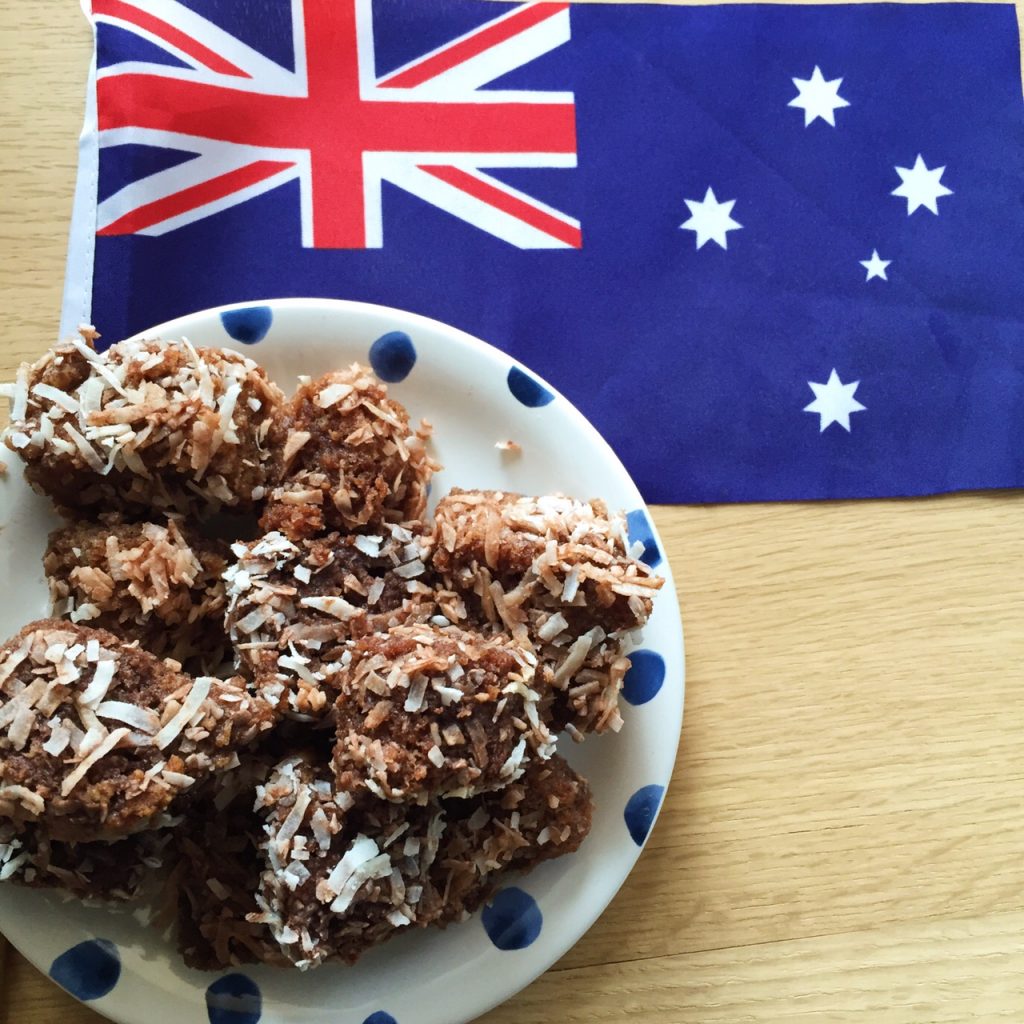 Lamingtons' recipe
The ingredients
For the sponge cake :
225 g of flour
2 eggs
125 g of melted butter (+10g for the tin)
125 g of sugar
4 teaspoons of baking powder
1 teaspoon of vanilla extract
For the icing :
150g of caster sugar
30 g of melted butter
20 g of cocoa powder
5 cl of milk
50g of dessicated coconut
 
How to make lamingtons for Australia Day
Preheat the oven at 180° C
Mix the flour and baking powder.
In a separate bowl, whisk the eggs until they become fluffy, then add the sugar, vanilla extract, and the flour. Blend it all well together.
Add the melted butter and mix again
Pour the dough in a cake tin and let it bake in the oven for 30 minutes.
Let the cake cool down and cut it into squares of 3 x  3 cm.
Mix caster sugar and cocoa.
For the icing, melt the butter, milk, caster sugar and cocoa into a heatproof bowl.
Stir it over a medium saucepan of simmering water until the icing is smooth and thick enough
Put the coconut in a bowl.
Dip the Lamingtons in the icing mix, then in the coconut.
Place them on a wire rack and let them dry.