Looking for a comforting teatime spot in the heart of Paris on a grey, rainy day ? Lily of the Valley is the right place for you.
With flowers hanging from the ceiling and cute porcelain, it might even be love at first sight. The obvious vintage decor is very charming. You almost feel like in some kind of doll house.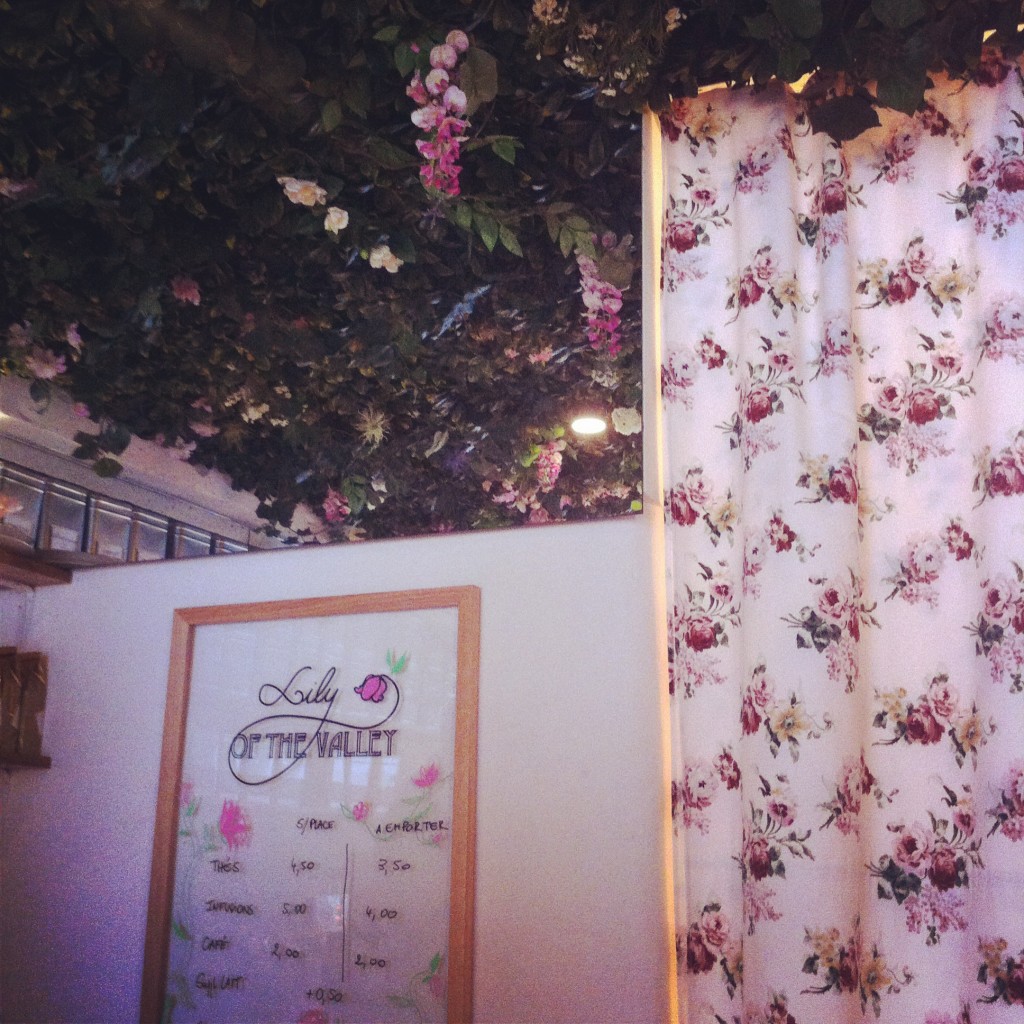 This adorable tea shop also offers numerous quality teas, whether you like black, white or green teas, and delicious homemade cakes, including gluten-free options. I especially liked their cheesecake – only served on weekends though – and matcha pound cake, which was not too sweet. The carrot cake was tempting too but I will have to come back to try it. The jasmine and bergamot tea was also lovely.
The workers will happily help you decide on a tea that caters to your taste. For warmer days, there is even an iced Rooibos tea, served in a big glass full of ice and straw, very refreshing in the summertime, when you can also sit outside. And if you don't like tea, you can of course have a coffee or even a limonade.
Prices remain reasonable, about 4 euros for a tea and 3 for a dessert. And did I forget to mention that the waiters are welcoming ? Which is always a plus ! The only downside is the space. It is very little and it is always best to come early if you want to find a spot to sit down and enjoy your teatime. The good news is that it opens early in the morning so you can also stop there right on time for breakfast.
If you head to the neighbourhood, don't forget to visit the lovely Marché des Enfants Rouges.
The address :
Lily of the Valley, 12 rue Dupetit-Thouars 75003 Paris