The only food I had ever tried from South America was mostly Mexican food. I didn't know much about Colombian food until one of my colleagues took me once to Mi Ranchito Paisa.
Everything was there to convince me : colourful walls and tables, salsa music, friendly waitress, reasonable prices…The food was as nice as the decor. They offer some of the specialties like the Empanadas in their menu. Vegetarians can also find what they're looking for with a vegetarian main course on the menu, offering guacamole, red beans, patacones, manioc and rice.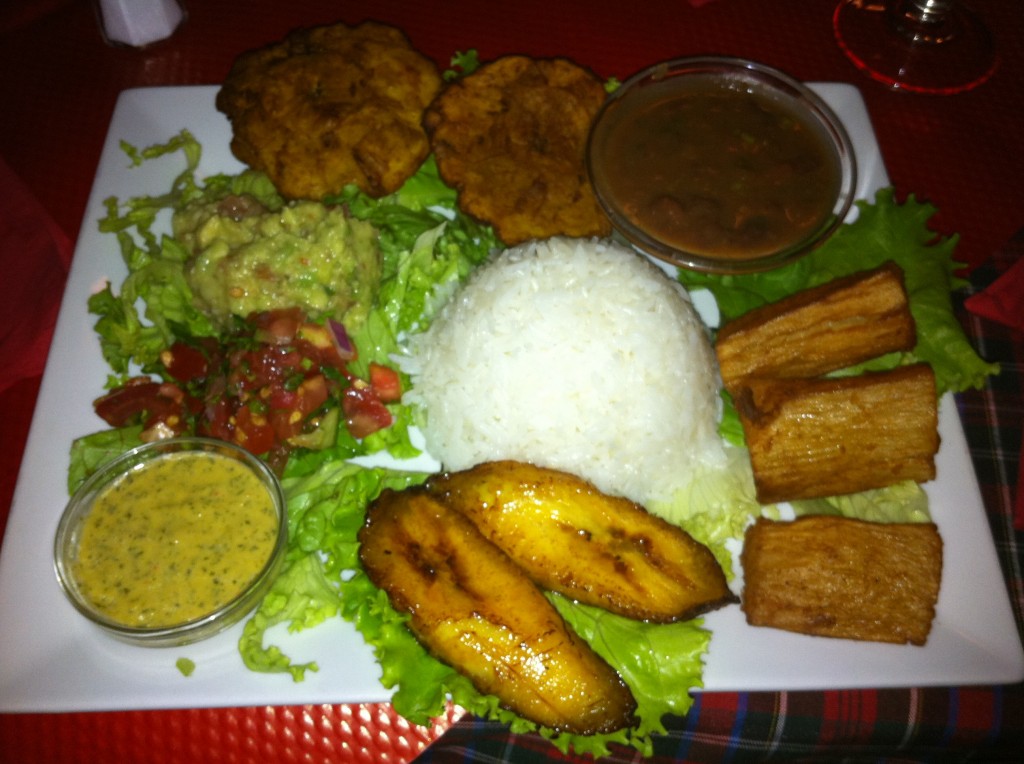 My other favourite meal is el pollo en limon (chicken with lemon, always served with salad and rice). And for those of you who have a sweet tooth, I strongly recommend the coconut flan.
The address :
Mi Ranchito Paisa, 35 rue de Montholon, 75009 Paris